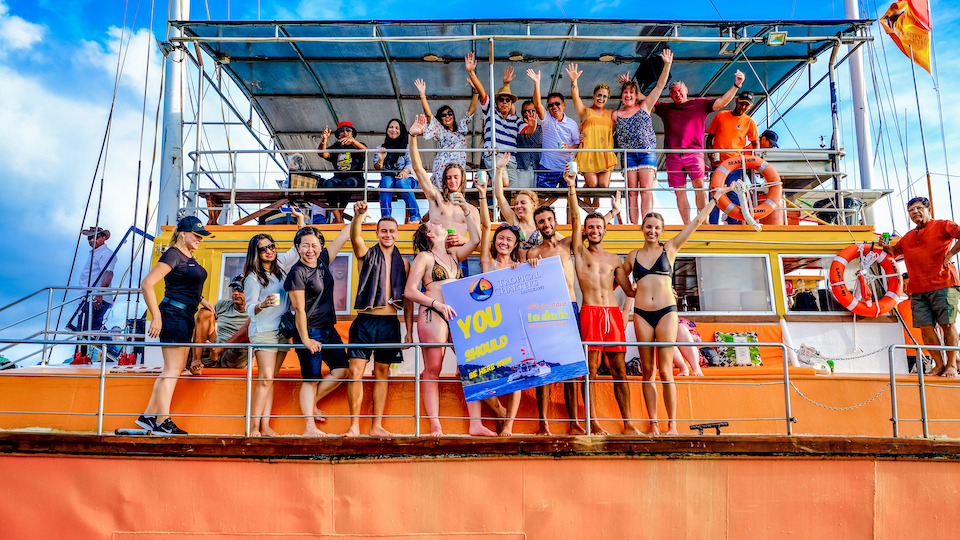 6 Hours of Fun at Sea
Our Langkawi Day Cruise package takes you on an exciting half-day trip through the beautiful islands surrounding Langkawi. The emerald sea, salty air and lush green forests are common goods to be shared with loved ones - your significant other, your family, your group of tight-knitted friends.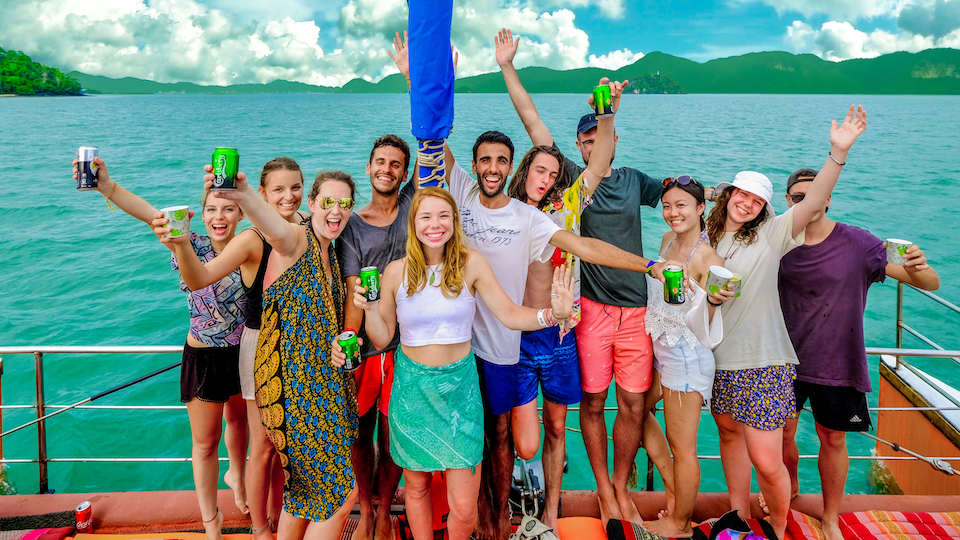 For you sea and beach lovers out there, our Langkawi Day Cruise package will take the reins of giving you and your loved ones a pleasant day out in the sun! All you have to do is bring along some tanning lotion, sunscreen with a good amount of SPF, your most flattering beach wear and a couple of water-absorbing towels. You wouldn't want to leave your waterproof camera behind either!
Our friendly crew on board will be ever so ready to assist you in case of any inquiries, but mostly to ensure your experience is taken to its fullest, of course. It is definitely worth including Langkawi Day Cruise into your itinerary as you will be treated to a wonderful experience of having wind against your face and salt in your hair. Taking a breather with loved ones sounds like a great idea, doesn't it?
Secluded Beach
On another note, we are going to let you in on a tiny little secret: we have a secluded beach that only our Langkawi Day Cruise package would lead you to. Not revealing its location to you, but we promise you are definitely in for a memorable treat. During your time at the beach, you will be free to swim around at your own pleasure; observe pretty fishes underwater as you and your friends put on your snorkelling masks; get active and moving by playing some Frisbee; or just spend more time sun-tanning on the white sandy beach. Rumour has it that the sand of Langkawi is good for the skin, so take this opportunity for a simple DIY spa time with your girlfriends!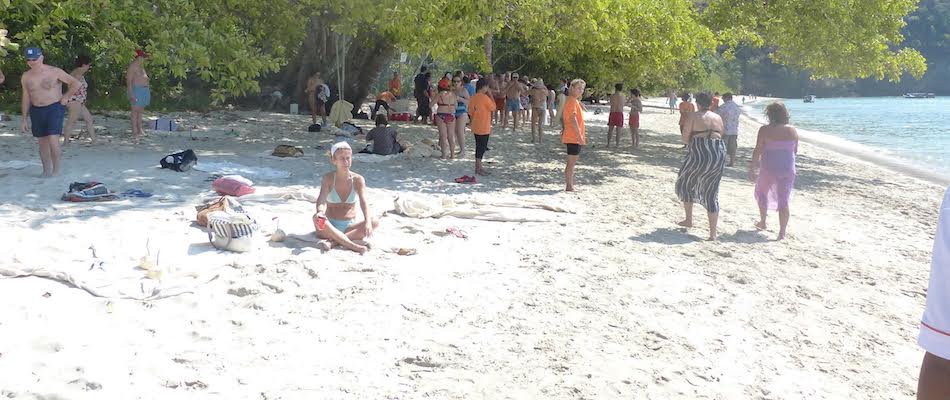 As if that isn't enough, we have kayaks available for you to paddle about. For the explorers at heart and the nature-loving souls, short jungle walks can be taken during the time at the beach. Exploring the waters on a kayak with your partner can be rather interesting as you work together to move in one direction, plus you get to share exclusive moments to talk about in reminiscence. If lady luck is smiling on you, there's a chance you may even spot an adorable pod of dolphins! With that said, our Langkawi Day Cruise package is some kind of happiness you can actually buy.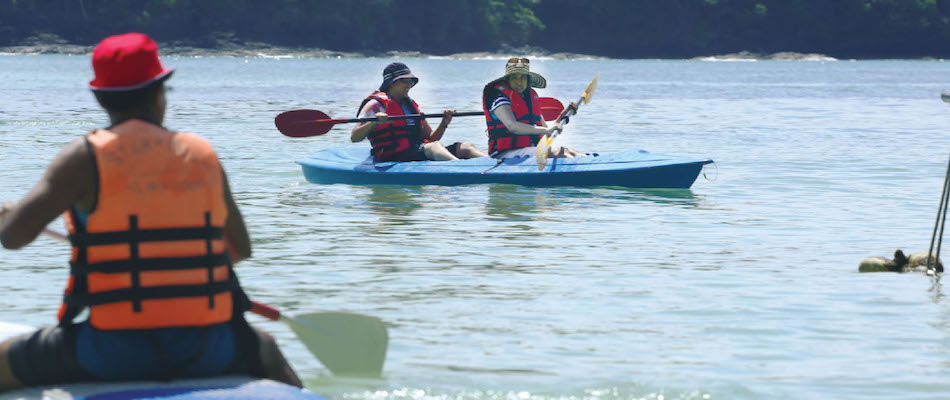 BBQ Lunch & Free Flow Bar
Our Langkawi cruise deal certainly gives you a bang for your buck. While you submerge yourselves into the warm waters of the secluded beach, our crew will prepare a sumptuous BBQ lunch on the beach. It's hot and humid while you are out at sea and we get it! That's where you can enjoy our free flow bar of ice cold drinks from beers to spirits and wine, to juices and sodas, whatever tickles your fancy. With our Langkawi Day Cruise package, you are guaranteed a satisfying afternoon of much pampering as you enjoy a hearty meal under nature's canopy of luscious green leaves.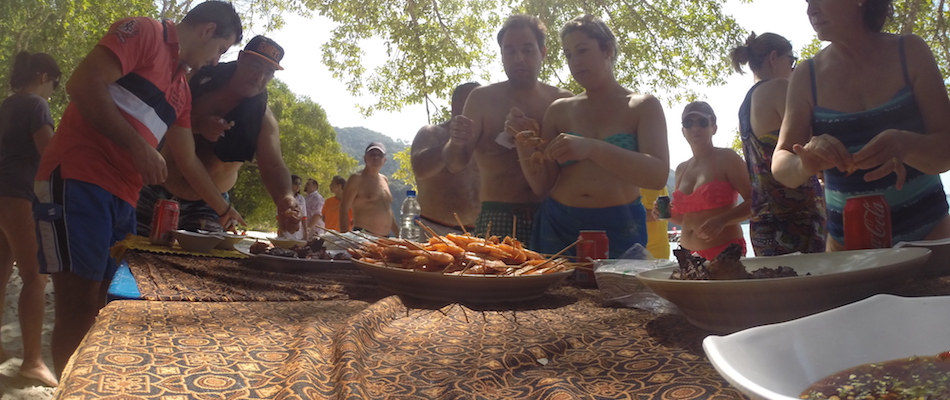 Salt Water Jacuzzi
There is more to come as lunch pass. Our Langkawi Day Cruise will set its sail back to the main island, but do not fret as the end of the trip is yet to come. The efficient Tropical Charters crew will roll out a net by the cruise for you and your loved ones to enjoy your very own salt water jacuzzi. What did we say about having a relaxing time?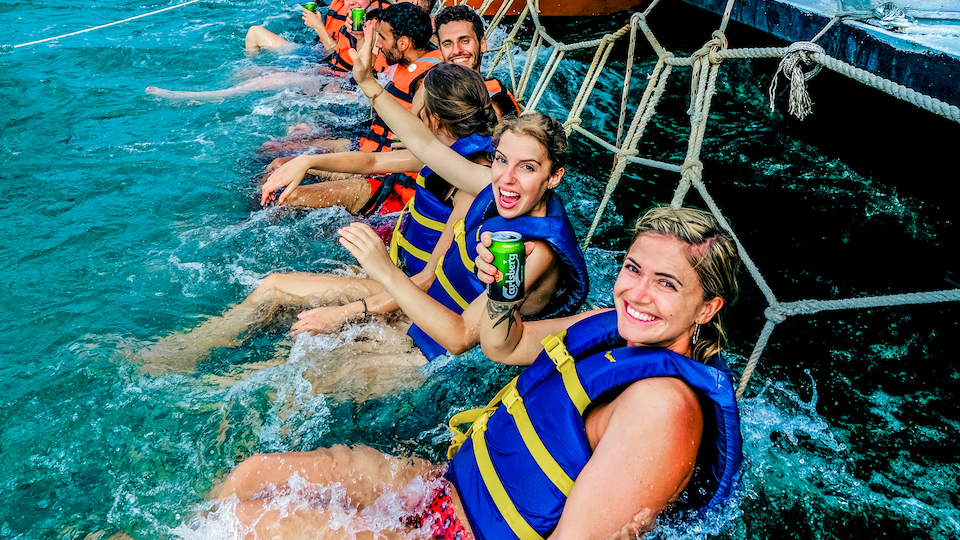 At 4pm, we will be cruising our way back to the jetty. It is advisable that you enjoy the sea breeze one last time as we approach the end of your memorable Langkawi Day Cruise.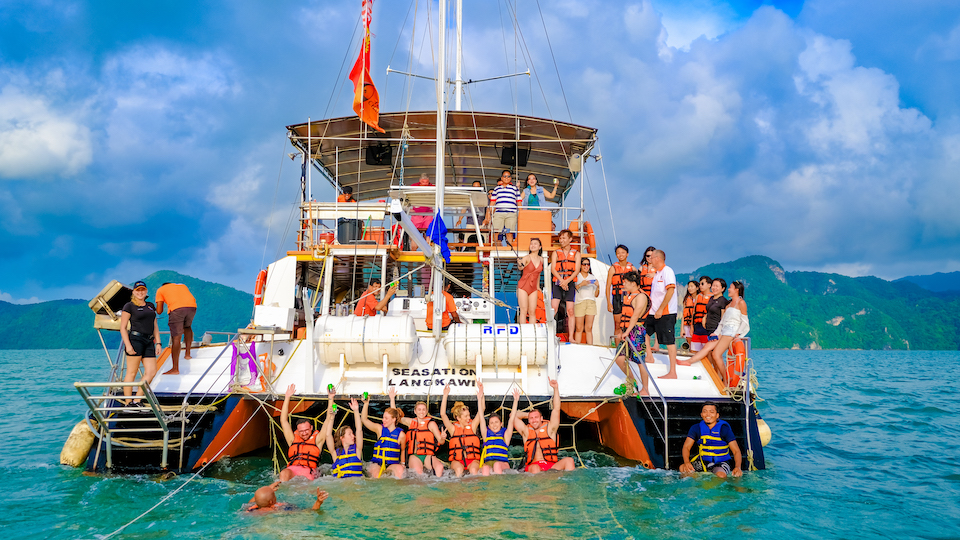 Affordable & Convenient
Perfect for a relaxing time at sea all day every day, our affordable Langkawi Day Cruise package brings you the opportunity of creating great bonding moments. With a breath-taking view in sight as the cruise sail across the Andaman waters, we offer incredible day cruise deals for everyone, including children! Do you know that we allow children below 3 years old on board free of charge?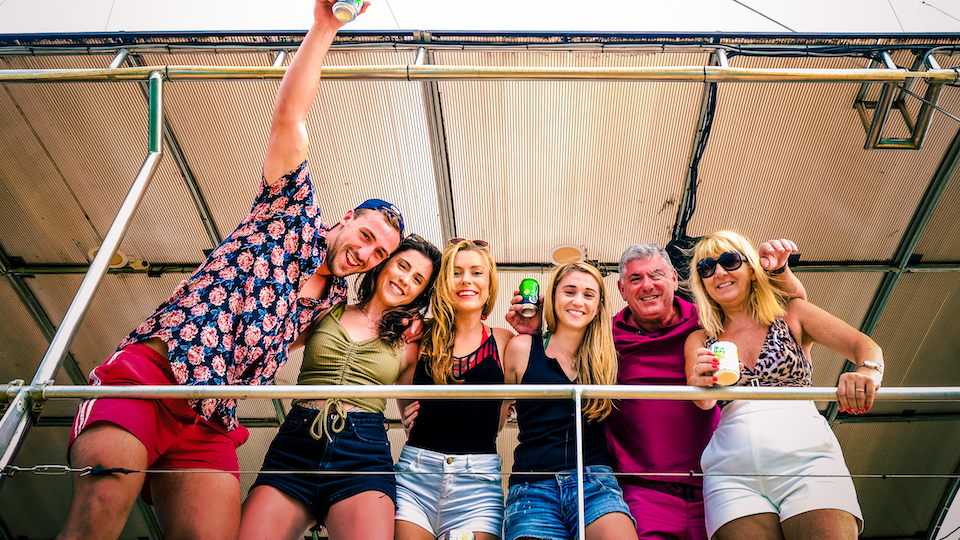 Book our Langkawi Day Cruise package now! We assure you that you're in for lots of fun time with maybe a cold beer or two in hand. A naturally beautiful view that's appealing to the eyes and a relaxing experience that's pleasant to the soul, we have so much to offer to your and your loved ones in just half a day!
If you prefer an evening cruise instead, you can check out our Langkawi Sunset Cruise package here.