3 Hours of Blast at Sea
Our Langkawi Sunset Cruise package is available every day of the week to cater to your needs. From couples who want a romantic night out to those of you who love watching the sun go down for the day, we've got just the deal for you! As its name sake, our Langkawi Sunset Cruise package gives you the opportunity to have a 3 hours of blast at sea as the evening fades from shades of orange to a sky blue and black.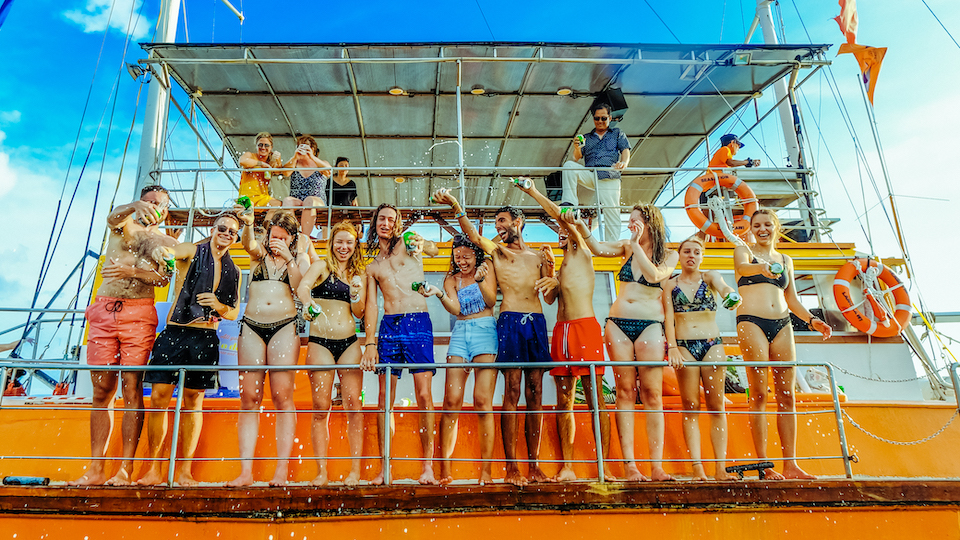 We won't blame you for wanting some down time after spending a long day of duty-free shopping, museum-hopping and beach activities in the sun during the day. In fact, we understand there is a need for change in pace in the evening. After all, what's more perfect than ending the day by sailing across the sea and watching spectacular islands go by in the low-light of an evening?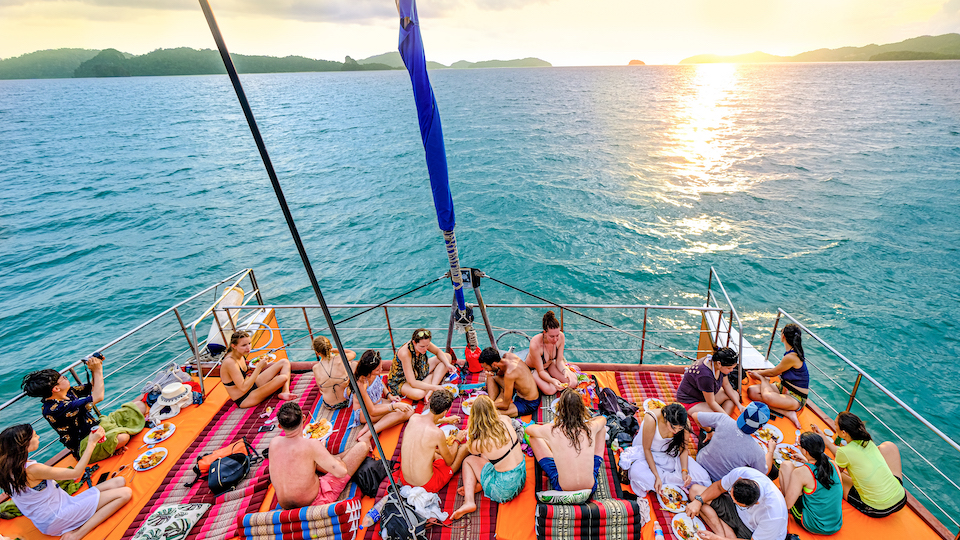 Our Langkawi Sunset Cruise departs daily from the marina at 5pm sharp as it sails off to a serene evening. In motion of chasing the sunset, the re-enactment of that famous scene from Titanic can be done too. Yes, we know you want to. Please, however, check with our friendly crews if it is advisable to do so.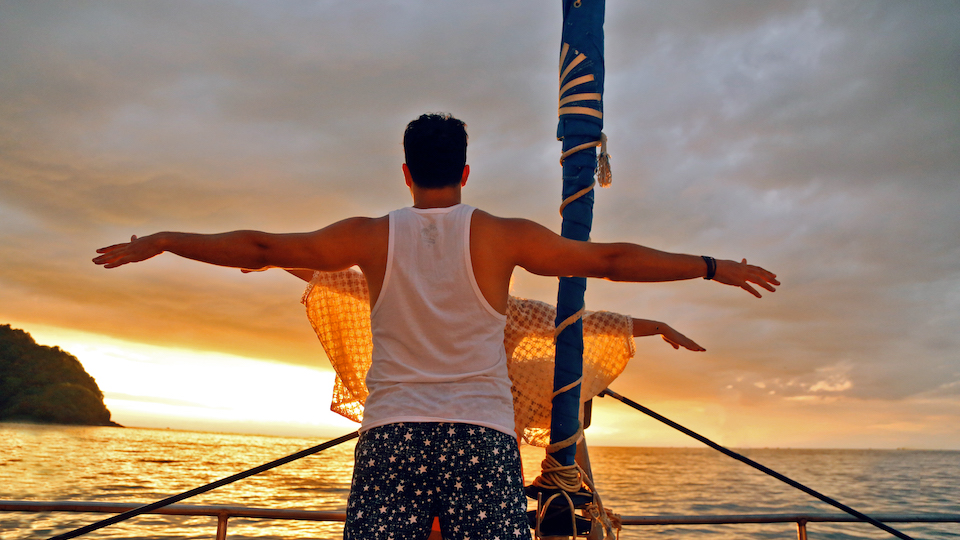 Salt Water Jacuzzi
As part of your experience with Tropical Charters' Langkawi Sunset Cruise package, a net will be let down by the cruise for you to take a dip in the warm evening waters of the Andaman Sea. This salt water jacuzzi adds a simple yet significant touch to the cruise ride as it allows you to strip down to your swimsuits and immerse yourself in the water while sipping on a glass of Piña Colada.
Isn't it just wonderful to have such a relaxing evening being in motion with the waves, cradled in a net as the sun sets before you?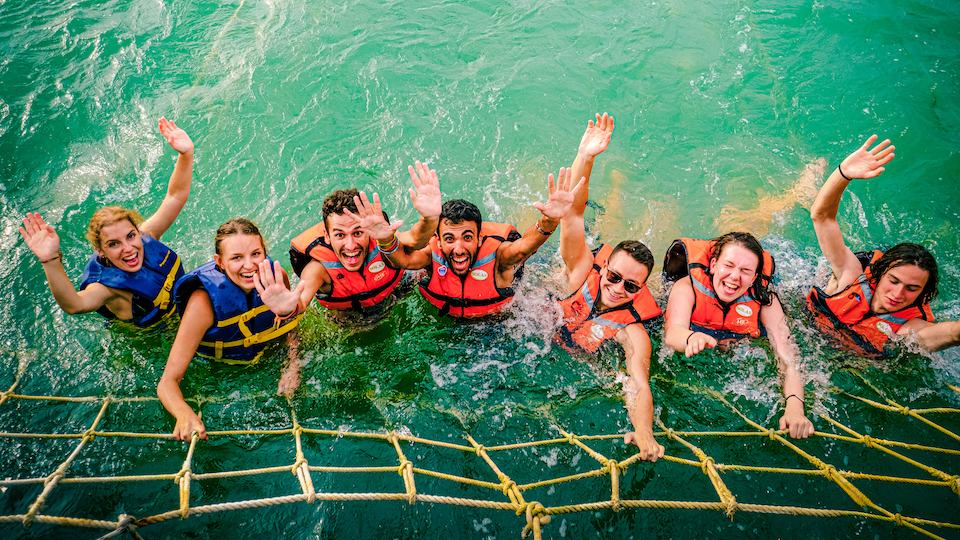 Dinner, Music & Drink
Dinner on-board in our Langkawi Sunset Cruise package is guaranteed to be a feast for kings and queens. An array of barbecue dinner spread will be prepared by our amazing crew - fish, shrimps, chicken, beef, salads and many more; you will be spoilt for choice! Just be sure to eat your fill before they run out. Having meals together is one of the most common bonding times; take this opportunity to spend some unforgettable moments with your loved ones as you savour each and every bite of barbecued goodness on your plate.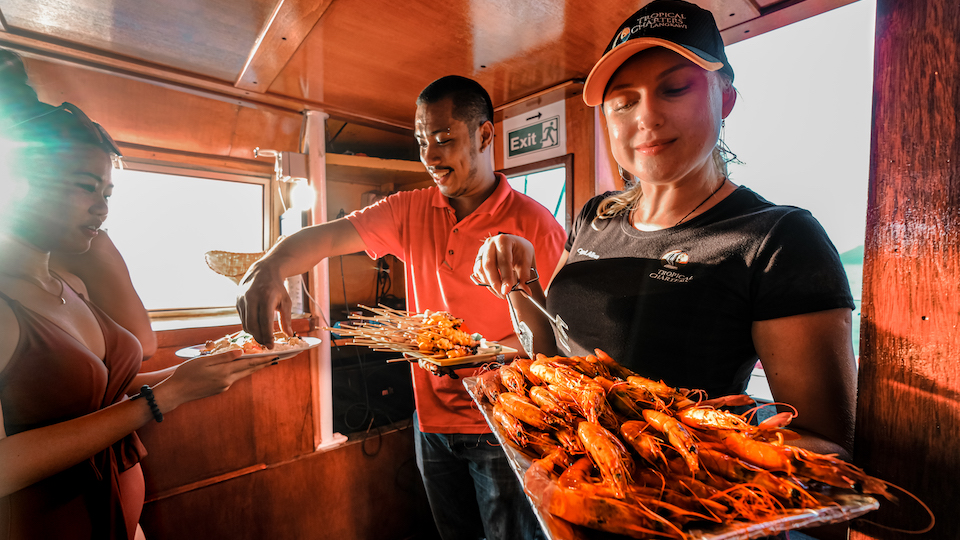 Our Langkawi Sunset Cruise package includes a free flow bar which will keep your system entertained during the 3-hour ride. Cocktails or mocktails, we have them! Hit up the bar and loosen up some nerves with your partner and friends. Nothing feels better than a session of chit-chat paired with a drink in hand as you stare out into the sunset-coloured open sea.
As you cruise around in Langkawi's deep blue sea, music will fill the atmosphere with beats for you to dance the night away. If you're not feeling it, ask our crew on board if they are able tone it down, or even turn it up for you. We promise they don't bite. However, be sure to compromise as we may have other couples or groups of friends on board as well.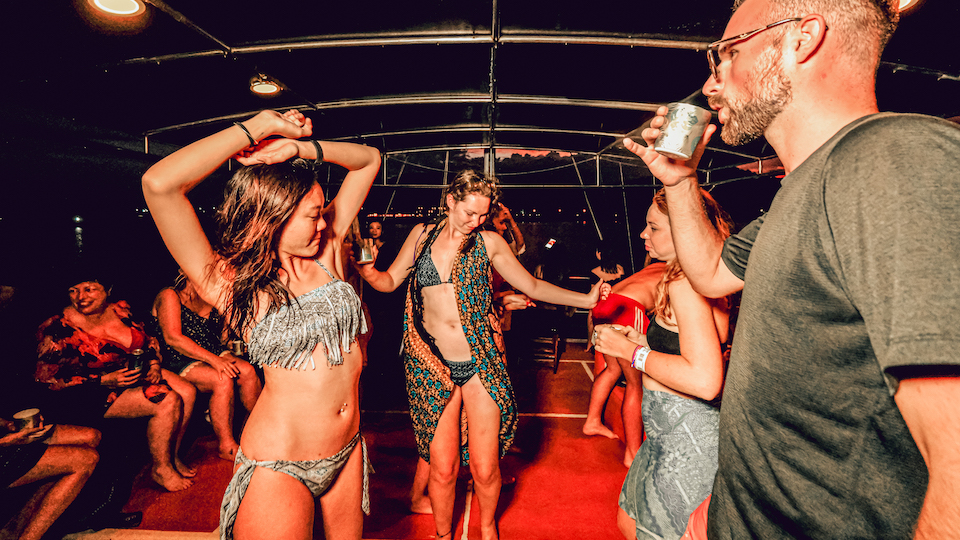 The Langkawi Sunset Cruise will return back to the marina at 8pm, after the sun has gone down for the day. We encourage you to enjoy the wind in your hair as the cruise make its way through the waters for the last time for the day.
Affordable & Convenient
Couples may view our Langkawi Sunset Cruise package as a short romantic getaway; others may see it as a relaxing, toned-down evening of peace and quiet. Either way, our Langkawi Sunset Cruise package comes in an affordable price range for both adults and children to hop on board.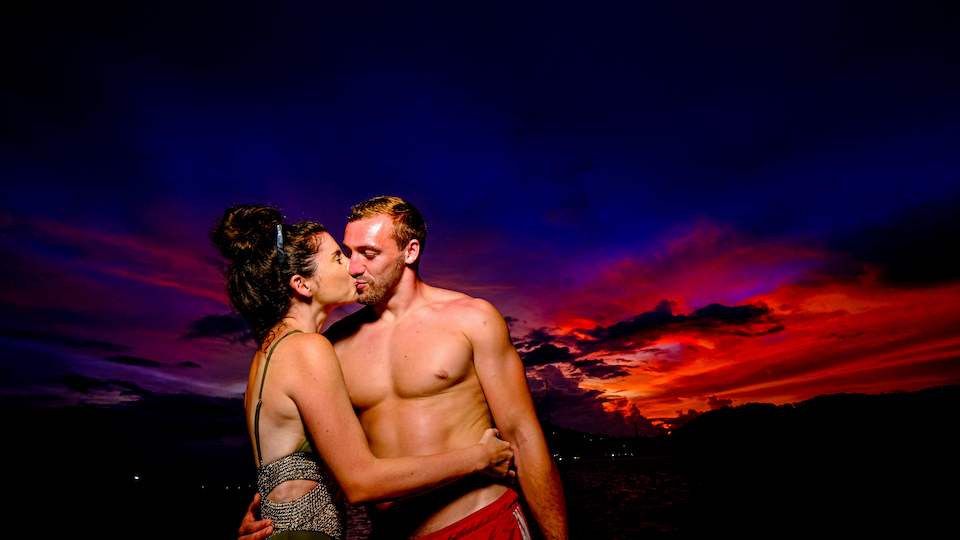 Get together with your partner or friends, treat yourselves to an evening experience you will not regret. Allow us to introduce to you the stunning Langkawi sunset we promise will be talked about for a while. Book our Langkawi Sunset Cruise package now!
If you prefer a day cruise instead, you can check out our Langkawi Day Cruise package here.