If you are looking for something that gives you an adrenaline rush and if you love the sea, there's no better way than to go on an exhilarating ride with one of our fun boats, be it Alexandra or Bayu or even a take it a notch further and indulge in some luxury onboard, Dabayada its bound to make your trip worthwhile.
Bayu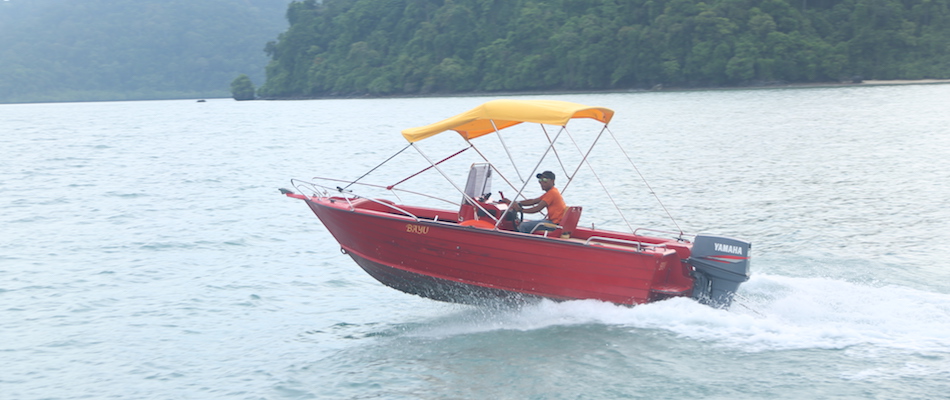 This firery little 20 footer Aluminium hull speed boat originally designed for all round marine activities is now used for joy rides around the waters of Langkawi. A speedball that's waiting to take our guests on a great spin and savor in the islands natural surroundings.
Alexandra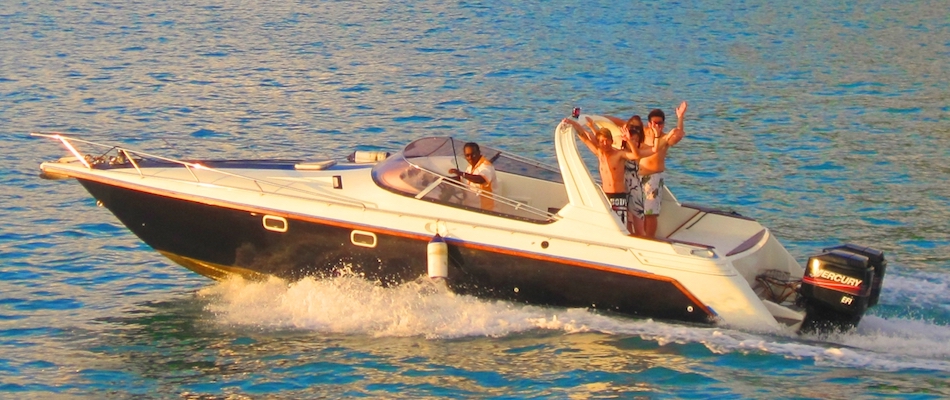 This high speed power boat is fun! Ideal for a small group of 6 guests including captain and hostess, "Alexandra" can take you on a joy ride around the islands in style and comfort, stopping off to swim, snorkel and have a picnic on the beach. Come for a spin!
Dabayada